Just Cuts: Excellence in community contribution
Just Cuts Hornby awarded Franchisee Excellence in Community Contribution in the Westpac NZ Franchise Awards 2021, for their efforts with Dress for Success. Helping lead the way for women in need to get haircuts in preparation for interviews.
COVID-19 has had a devastating impact on women's employment in New Zealand. It's estimated that 90%1 of the people who lost their job during COVID in 2020 were women. While women carried the brunt of job losses in female-dominated service industries in retail and hospitality, creating a SHEcession in New Zealand, the owner of Just Cuts Hornby Angela saw an opportunity to help as scores of local women were down on confidence and looking for new jobs.
As a local employer, she knew that some women were switching hats from homemaker to breadwinner to re-enter the workforce because their partners were losing their jobs, and in many cases, they were ex professional women looking to come back to work.
This environment meant an initiative like Dress for Success was more vital than ever before, especially in Christchurch. As a city reliant on tourism, every small business felt the economic impact of COVID as the flow of guests was cut and foot traffic levels in shopping centres like ours dropped.
Dress for Success and Just Cuts Hornby
Dress for Success provides women with professional attire and career development tools in a bid to eliminate the unique obstacles they face while looking for work. Just Cuts now provide affordable haircuts to give women a hand in new job interviews when so many have recently lost jobs
Launching in at our very own Hub Hornby, Just Cuts Dress for Success vouchers evolved out of the idea of The Hub Hornby Centre Manager Jason Marsden who encouraged us to place Dress for Success clothing donation lockers outside our salon, and 4 other small businesses in The Hub.
Angela suggested creating discounted Just Cuts Style Cut vouchers to provide a 'crowning glory' feeling and experience for the Dress for Success candidates who would be nervous before their new job interviews or just looking for employment in Hornby.
'Helping our Clients look and feel great is the reason Michael and I do what we do, and we knew firsthand how critically important our hair can be to our overall sense of self – I wanted to make that affordable and accessible for women in our community who needed it most during COVID-19' Angela owner of Hornby Just Cuts.
Her idea was to provide Dress for Success counsellors with $20 Style Cut vouchers – that means after interviewing candidates, Dress for Success issue the vouchers which can be redeemed in salon for any sort of Style Cut for the reduced price of $20, down from our usual $34.
Having met the organisers of Dress for Success in Christchurch team during hair styling the models for a local fashion show organised by Dress for Success. They both quickly realised the similarity between Just Cuts and Dress for Success. Angela and Michael loved the idea of providing a helping hand to not just local women, but women all over New Zealand who come from all walks of life. Dress for Success is an inherently practical charity organisation where we can see our donations, time and money at work – in effect it provides a leg up, not a hand out.
'We support Dress for Success because I love being a local business that supports local women' Angela says proudly.
'Our market segment is affordable, quality Style Cuts which is the perfect fit for Dress for Success, plus around 2 in 3 Dress for Success candidates support a family, and families represent a large portion of our Clients'.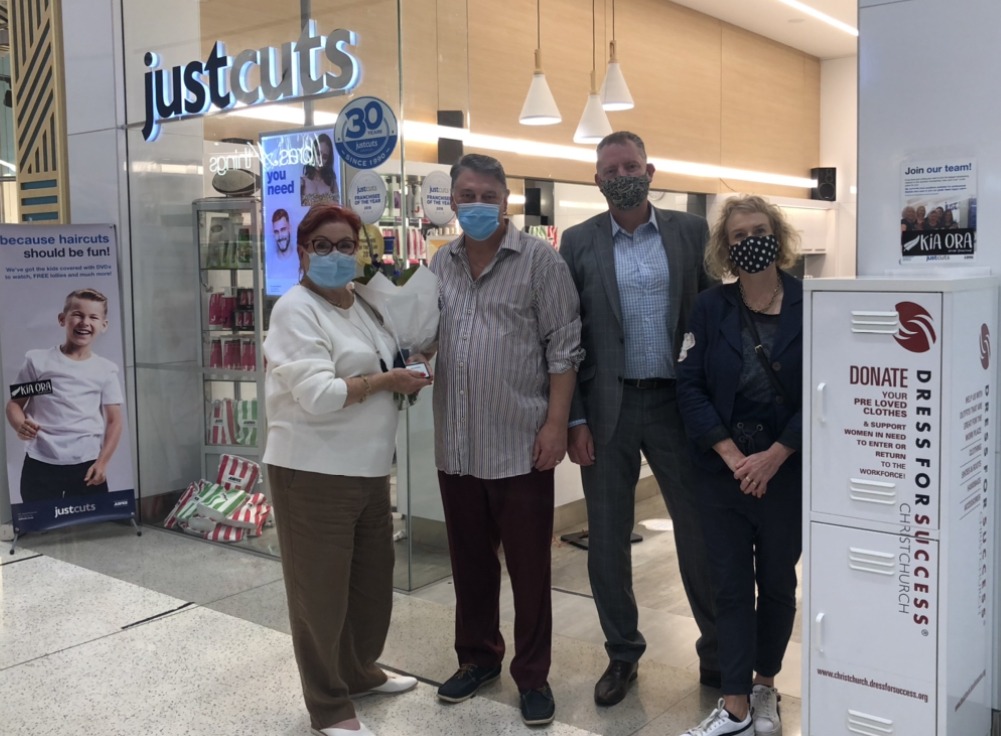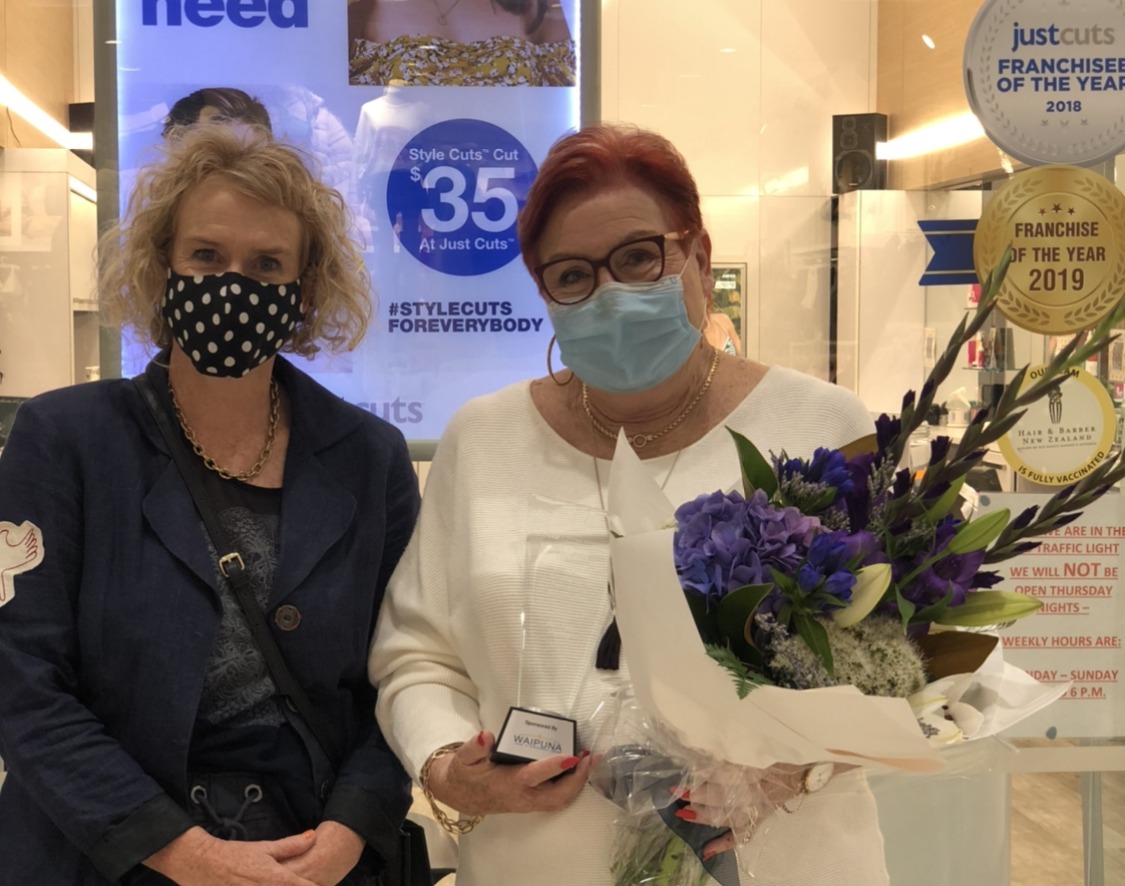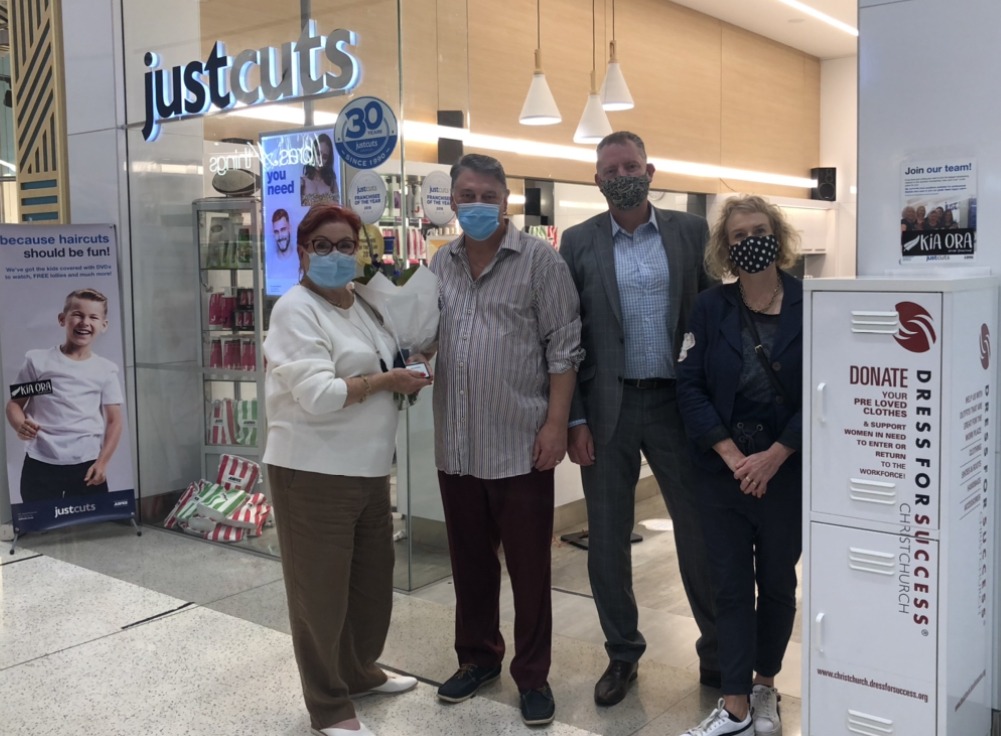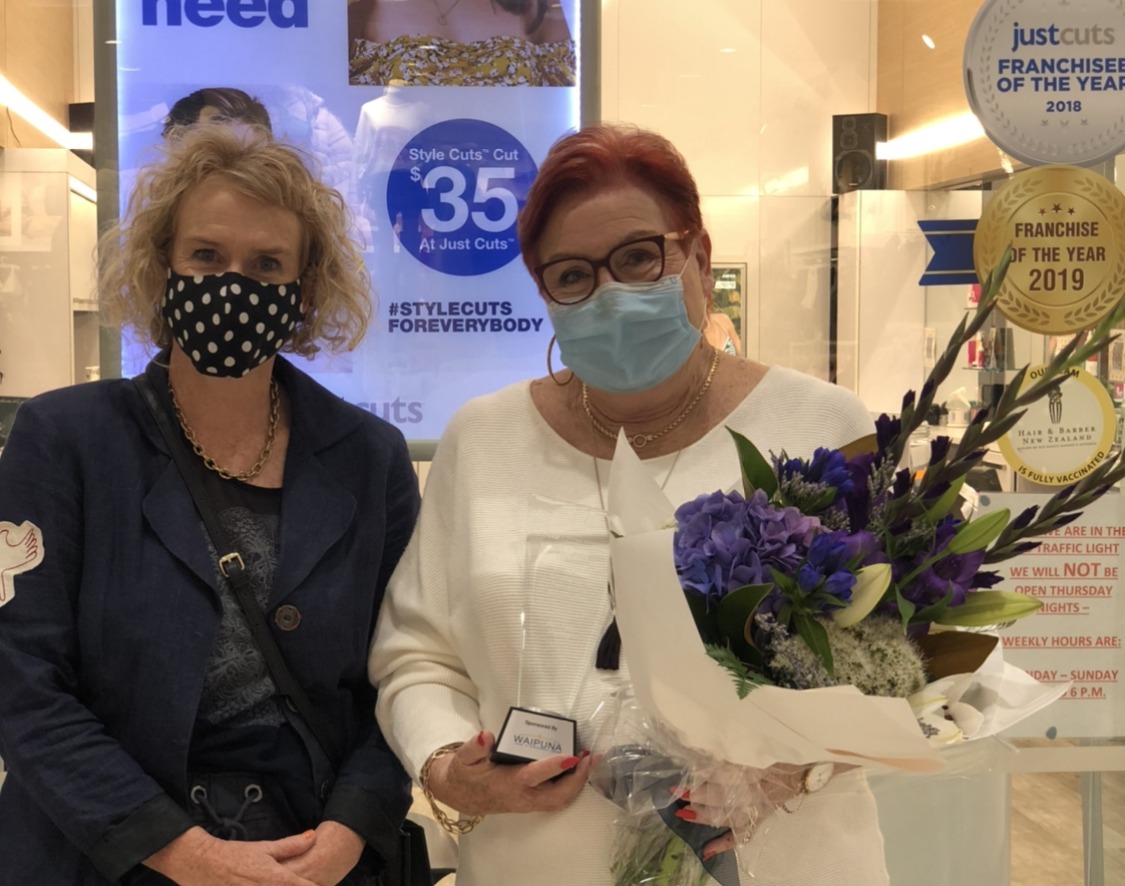 You May Be Interested In...