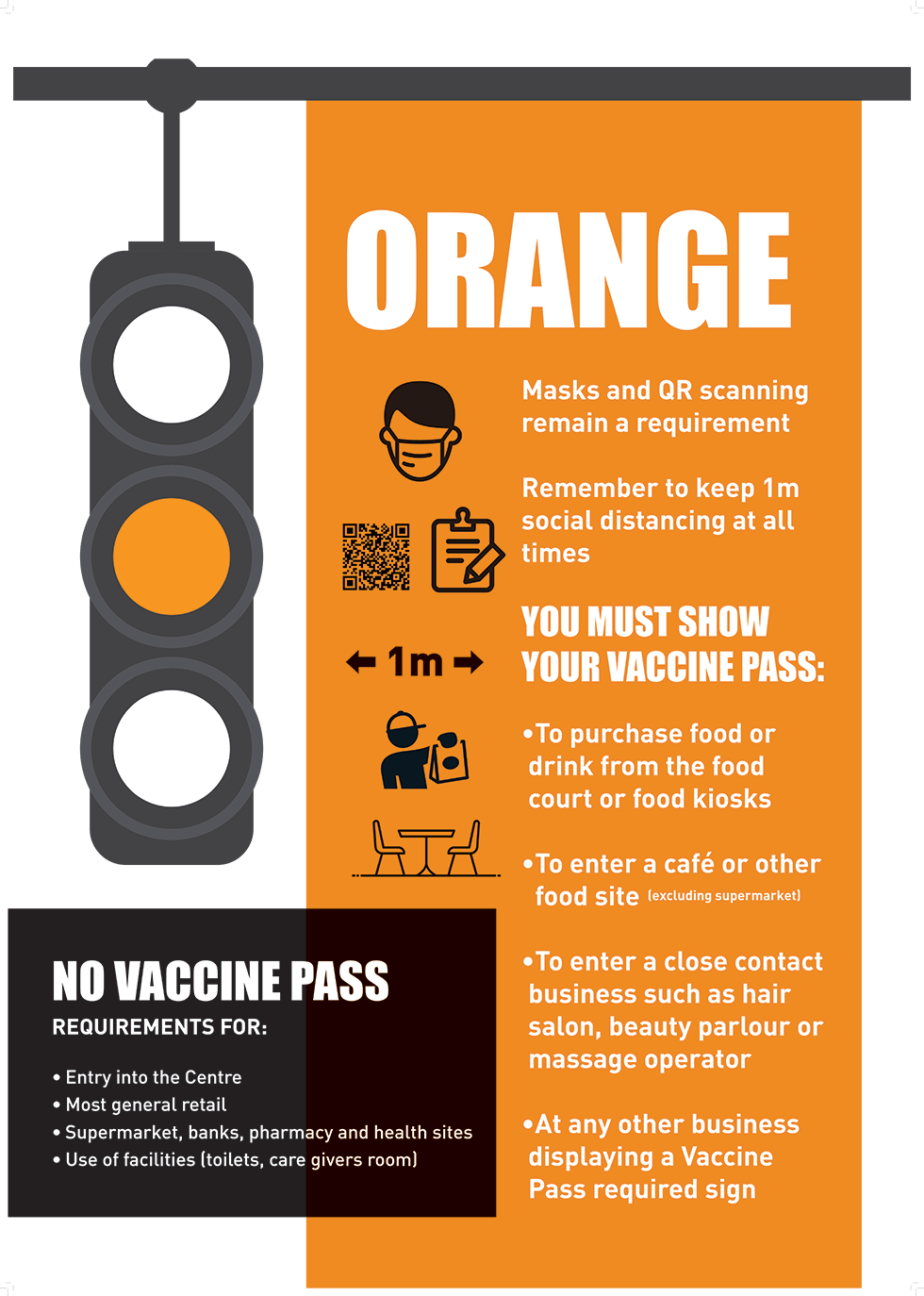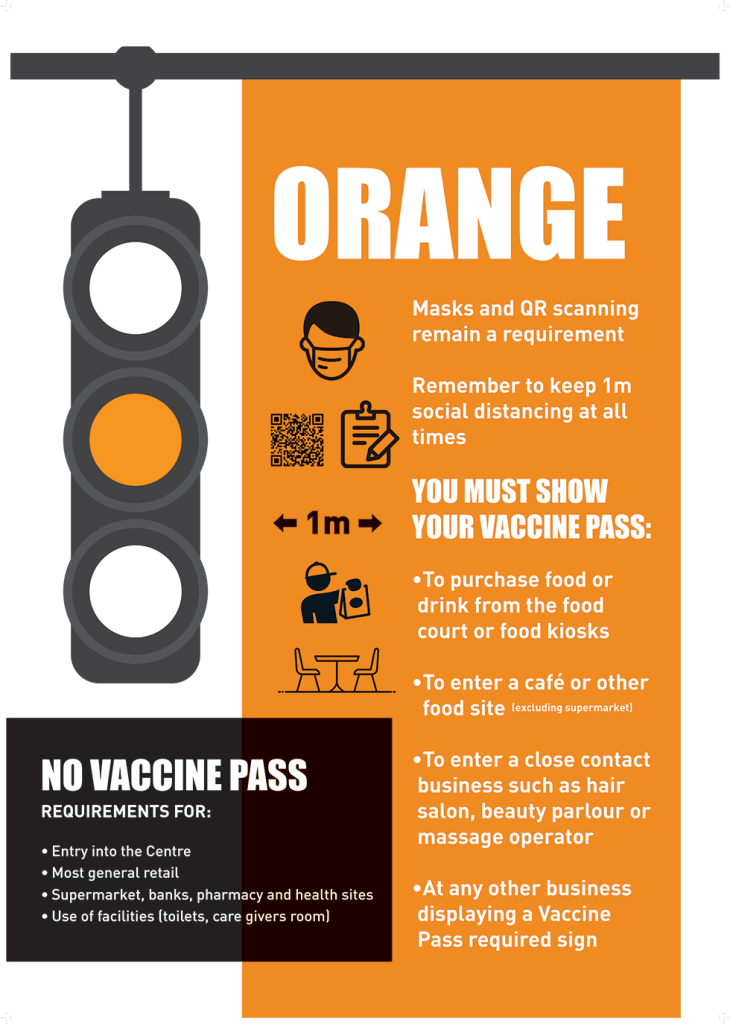 We are open and operating at our normal hours. Please ensure you scan in when entering the centre AND at each retail store you enter.
Everyone is required to wear a face covering whilst in the centre and retail shops (over the age of 12 years). Masks are only able to be removed while dining at cafes and in the food court. If you have an exemption card please bring it with you. Stay at home if unwell and make use of the sanitiser stations around the Centre
You must show your vaccine pass:
To purchase food or drink from the food court or food kiosks
To enter a cafe or other food site (excluding supermarket)
To enter a close contact business such as hair salon, beauty parlour or massage operator
At any other business displaying a Vaccine Pass required sign
No vaccine pass requirements for:
Entry into the centre
Most general retail
Supermarket, banks, pharmacy and health sites
Use of facilities (toilets, care givers room
We wish to keep everyone safe in our community at all times and ask that everyone respects these rules whilst shopping.
We look forward to seeing everyone smiling with your eyes.