Brick play area
Join us in the July school holidays and join up bricks to create something incredible.
We have expert Rachel de Vries, LEGO® Masters NZ Season 2 Semi-finalist, hosting our very own Brick Creatively and Play area during the SECOND week of the school holidays.
This is a FREE event for all tamariki but we strictly ask for constant adult supervision for your children.
Specialised and exciting brick-themed creative space suitable for all ages and abilities. With big bricks for the young, Jungle Bricks for the explorers, and more. Parental supervision is required for all children.
This open space will be open:
Monday 10th to Friday 14th.
From 10am -2pm daily.
30 mins sessions – no bookings required
No bookings required, however we do have limited numbers per session.
We ask that families only come to one session across the week to allow as many kids through as possible.
Bring your tamariki along to have a play in this incredible creative space, with expert brick builder Rachel.
Disclaimer: LEGO® is a protected trademark of the LEGO® Group of companies. Which does not in any way sponsor or authorise us. Neither do they endorse our website and any of our individual services. House of Bricks is not affiliated nor licenced by the LEGO ® our individual services. The Hub Hornby/Colliers and House of Bricks are not affiliated nor licenced by the LEGO ® And respects LEGO® Trademarks. The LEGO® Company has a set of 'Fair Play' rules we work to abide by to respect their IP.
10am- 2pm daily
Dates: Monday 10th - Friday 14th
Price: FREE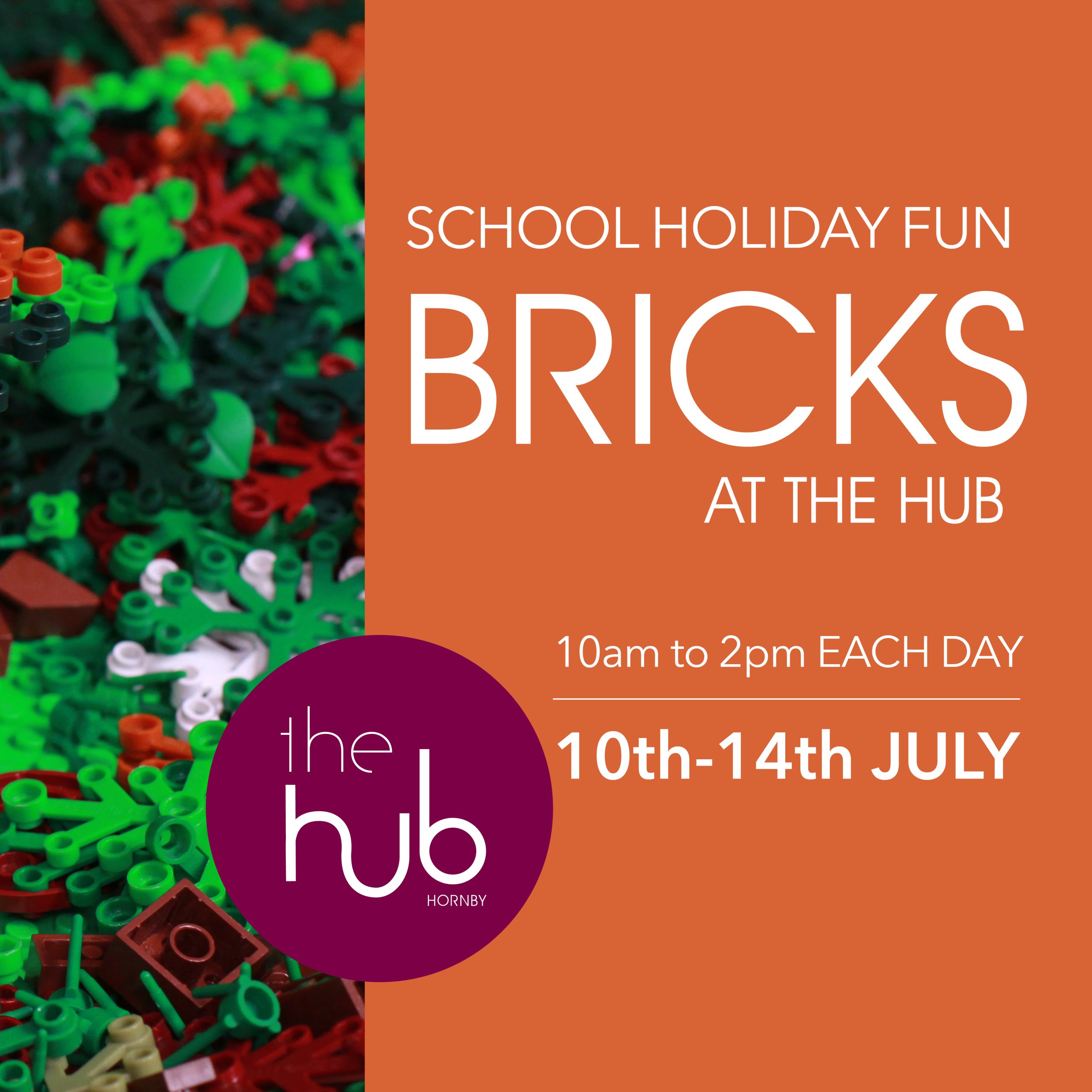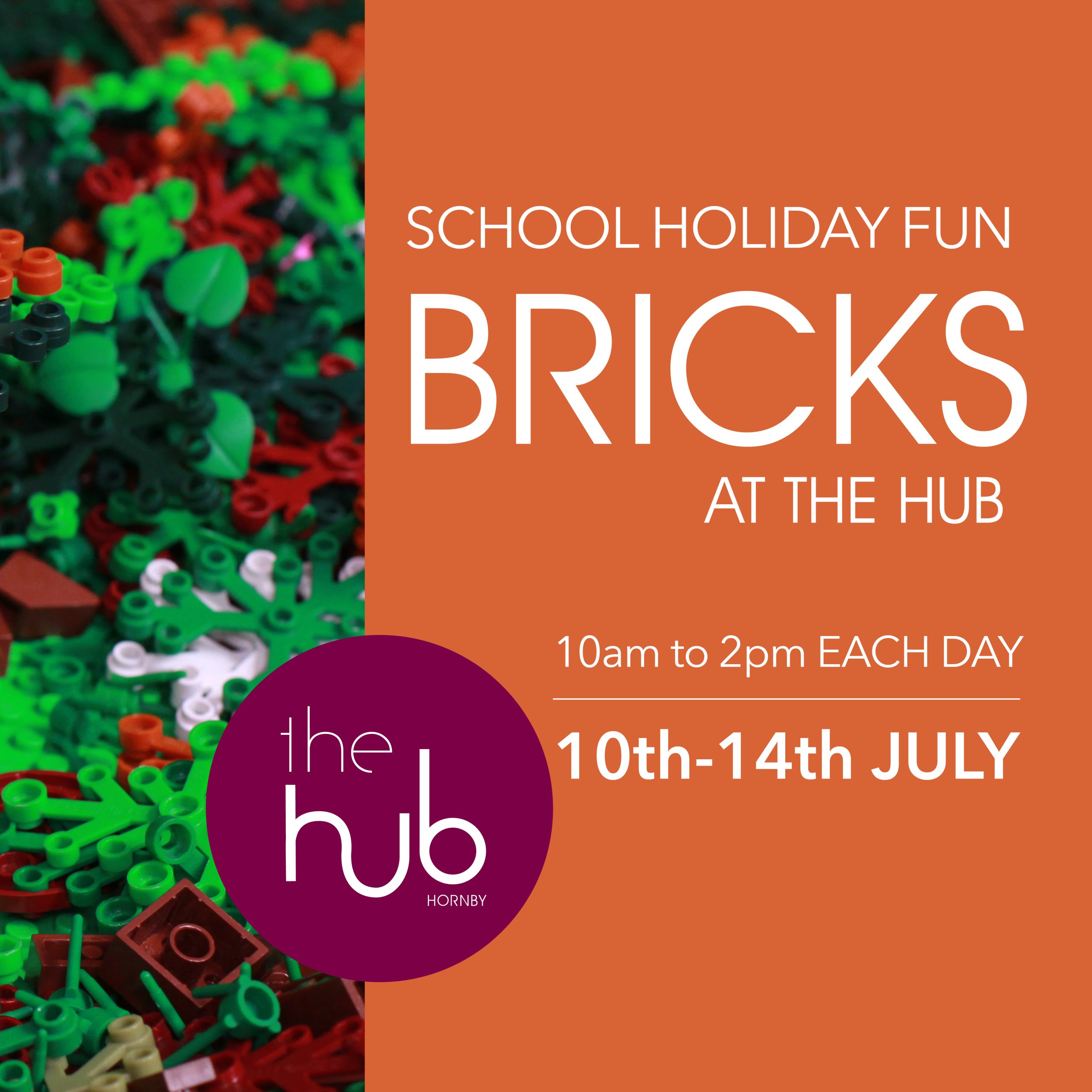 You May Be Interested In...